BERNARD WRIGLEY FUNDRAISER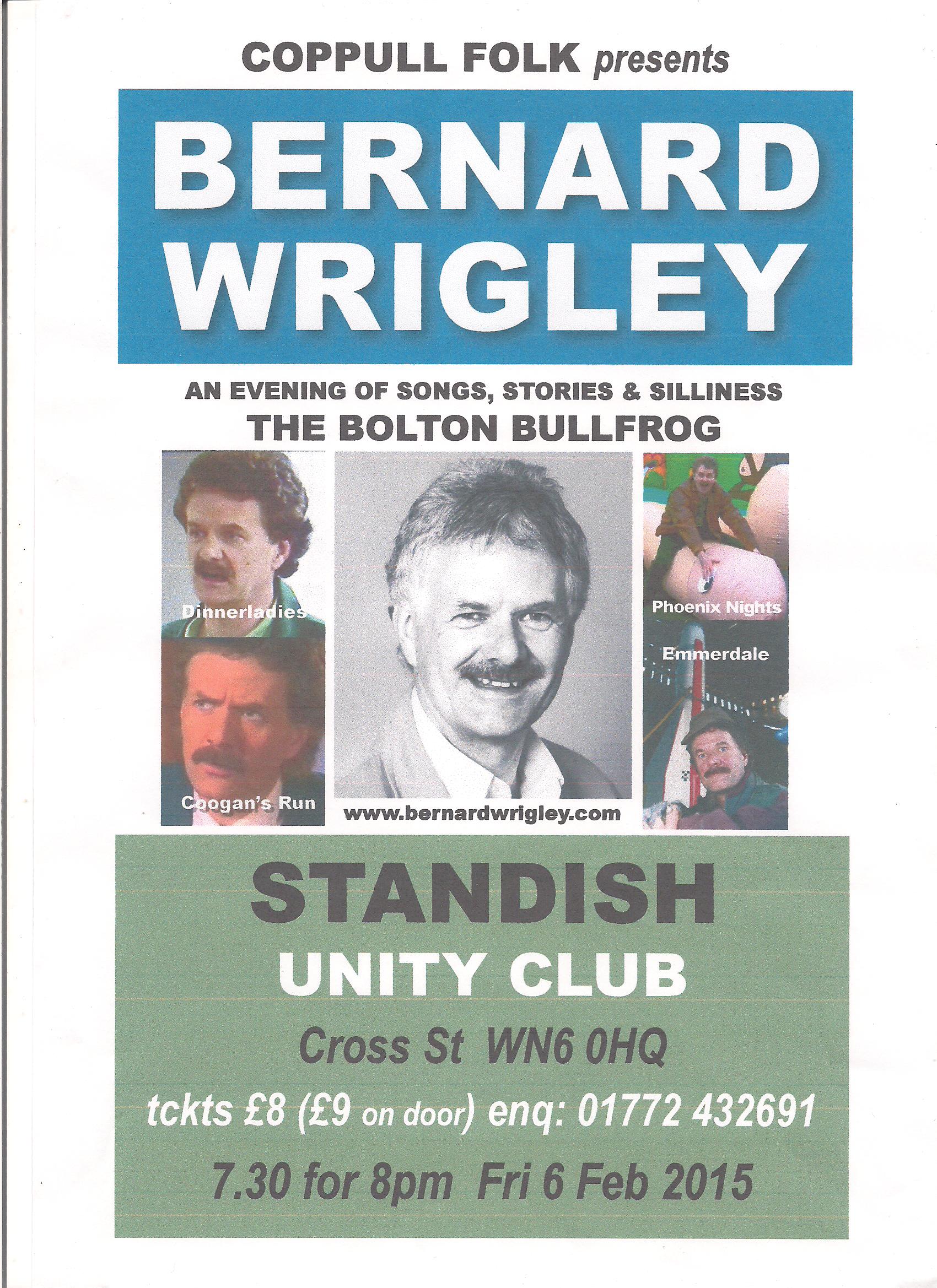 There is NO singaround on Wednesday 31 December, New Year's Eve.
 Next singaround on Wednesday 7th January.
 A Happy and Healthy New Year to you all.  
Don't forget our next fundraiser concert with Bernard Wrigley on Friday February 6th at the Unity Club Standish.  More later.
MARIE LITTLE CONCERT REVIEW 12 December 2014
This was another magic night at the Unity Club with folk music at its best. 
Ken Scalley started the evening with a lively Lanky set of songs and self composed poetry.   Steve Higgins was next and entertained us with  melodic songs,  beautifully accompanied with the guitar mastery that we have come to expect from him.  We always enjoy his set.  Steve was followed by our sound man and wonderful guitarist  Mervyn Rimmer who performed a great contemporary set with the quality arrangements that we love to listen to.  Our old friends and local legends Gary and Vera Aspey entertained us with their Lancashire songs and humour and  we are very grateful for their support at this event.
The star of the show, Marie Little produced a charismatic performance, which ranged from songs from the first World War, songs for children, comic songs, raucous chorus songs, interspersed with the odd poem and joke.  She has that unique ability to engage the audience right from the beginning of her act.  Her powerful and emotional treatment of her material is always deeply impressive yet she never loses her understanding of the musical magic of the songs.  There are not many artists with this gift.  This was a memorable night.
Thanks to all of you who came and supported the event and to the people who donated raffle prizes or helped out behind the scenes.
Fundraising Concert Dates for the Festival 5-7 June 2015
Friday 12 December 2014 - Marie Little
Friday 06 February 2015 - Bernard Wrigley
Friday 24 April 2015 - The Houghton Weavers
We are grateful for your support at these concerts to enable us to run the next Festival at the Alison Arms from Friday 5th to Sunday 7th June 2015
More information later.
AN EVENING WITH MARIE LITTLE and Local Artists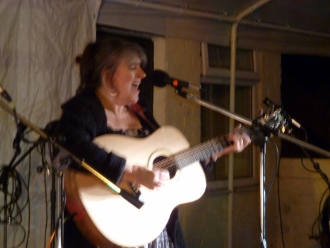 UNITY CLUB, STANDISH
8 PM  FRIDAY 12 DECEMBER 2014
£5 before, £6 on the door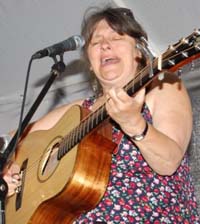 Marie Little is a native of Salford and now lives in the North East of England. She has been around the folk scene for many years and has appeared at clubs and festivals all over the UK and Europe. A well-respected figure on the folk scene, her CV includes a number of albums as well as TV, radio and Festival appearances.
She is an acclaimed performer, drawing her extensive repertoire from many genres, including Folk, Country and Music Hall.
 Her songs can be sad or thought-provoking one minute, and have you howling with laughter the next.
 She has a natural ability for knowing when to 'lift' her audience, and her warm personality and natural Northern wit add to her charm.
 This, combined with a tremendous talent, makes her an entertainer of the highest order, held in affection by her  fans.
REVIEWS
"An evening which is certainly guaranteed to leave you wanting more"
 - Folk on Tap
"There's not much we can say about this lady (lady?) that people hereabouts don't already know. She's warm & friendly, she's funny, she's deadly serious, scandalously rude (and gets away with it), she has time for a word with everyone she meets, and she's got a great voice ......... it's wonderful to have her back again"
 - Maghull Day of Music
"We are delighted to see Marie back with us at Fylde. She is without doubt one of the most popular singers in this area during the past twenty years"
 - Alan Bell, Fylde Festival
"She has the sort of direct local ethnic approach that makes Jenny Beaching and Vin Garbutt so immediately appealing. What is remarkable and suprising is that when she sings she turns out to have the sort of rich, pure tones of which international folk superstars are made, if she were to care about such things, which I rather doubt."
 - Karl Dallas, Melody Maker
"Most singers feel it important to include a high measure of 'topical' songs that show some social conscience. This has always been the case with singers like Marie, and yet it is obvious to her that entertainment is the name of the game. Hence her repertoire of songs veers through cotton songs, mining songs, music hall, country and pop songs, and judging by her popularity it is a winning combination, yet she manages to stamp her style on each song with ease"
 - Jez Lowe. Singer, songwriter
The weekend started with John Budworth, a very powerful and charismatic performer, who unfortunately was struggling with a throat infection, but we were still very impressed.  His guitar playing coupled with many of his own songs set the scene for so many good acts that were to follow throughout the weekend.  Merry Hell then provided their unique experience of creative and performing excellence - they are just SO good. Mind you, there was a last minute crisis as Virginia was stuck in a traffic snarl up and nearly didn't make it - the whole group were on their GPS phones trying to direct her through the back lanes to Coppull. 
Saturday saw our old friends the Straw Dogs performing in the afternoon with their usual feel good factor, and then we were entertained  by several  performers from the Crown Club.  Their Crown Extravaganza act was very varied from folk to blues and soul music, and this wealth of talent produced some fantastic  sets.    
The evening started with another set of old friends, Turnpike, performing as a three piece, and excellent as always.  However, half way through their set, the heavens opened, like Monsoon strength, and Turnpike had to carry on performing at the back of a deluge of water which cleared the front three rows of listeners, and flooded the rear stage area. The thunder of the rain on the tent would have phased most people, but Turnpike soldiered on and finished their set in fine style, like the pro's they are. When Greg Russel & Ciaran Algar came on next, they were looking distinctly apprehensive (Greg was wearing wellies to insulate himself from electrical emergencies ), but the rain eased off, and they gave us a magical concert. The power and maturity of Greg's voice and guitar work is so beautifully counterpointed by Ciaran's virtuosity and musicality on the fiddle -  that  effect is just magical, and their ages put together hardly make 40!  Where are they going from here? (They are already so good that its difficult to see how they could improve with age. )
 Sunday gave us better weather most of the day, and the ever popular open mic session in the afternoon was oversubscribed, and featured some really good acts. Pauline Blackburn started the evening session, and gave us some hauntingly beautiful songs. Pauline just gets better and better, and her new guitar really complemented her singing.  She is a very creative and original talent, and deserves wider recognition - maybe she should promote herself a little harder.  Finally, One Hand Clapping came on to finish the evening in their own inimitable style, and were as good as ever, even though they had already done a long gig that day.  Tim and Chris really blend well together, and it's great to see Tim back at the Alison where he used to perform all those years ago when he was just starting.
 To conclude, our thanks to Bill and Lesley from Westminister Stage Engineering for the great sound and the unstinting time they put in, to Mavis and Ron of the Alison for providing the welcoming venue, plus one of the tents and the stage, to Ken for the loan of the stage, to Maria for all the IT work, poster creation and printing and raffle organisation, to Ken, Mervyn and Kevin for their crucial roles in the fund raisers that made it all possible, and to everyone who helped put up and take down the big tent, and helped in so many other ways.  Lets hope we have the health and energy to do it again next year.
Phil Regan
FRIDAY NIGHT
SATURDAY AFTERNOON
SATURDAY NIGHT
SUNDAY AFTERNOON
SUNDAY NIGHT
Free Weekend of Folk Music Festival - 2014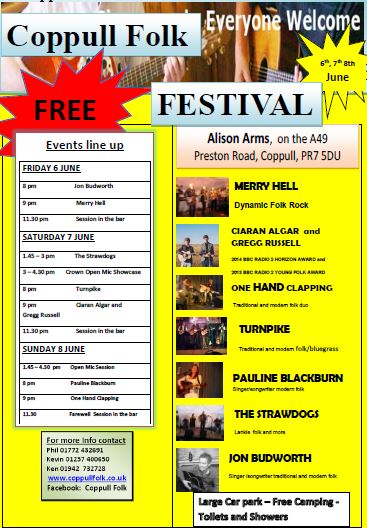 FREE WEEKEND OF FOLK MUSIC FESTIVAL 2014 LINE UP
| | |
| --- | --- |
| FRIDAY 6 June | 8 pm                     Jon Budworth |
|   | 9 pm                      Merry Hell |
|   | 11.30 pm              Session in the bar |
| SATURDAY 7 June | 1.45 – 3 pm           Ken and  the  Strawdogs |
|   | 3 – 4.30 pm          The Crown Open Mic Showcase |
|   | 8 pm                       Turnpike |
|   | 9 pm                       Ciaran Algar and Gregg Russell |
|   | 11.30 pm               Session in the bar |
| SUNDAY 8 June | 1.45 – 4.30            Open Mic Session |
|   | 8 pm                       Pauline Blackburn |
|   | 9 pm                       One Hand Clapping |
|   | 11.30                      Final session in the bar |
FREE WEEKEND OF FOLK MUSIC
DON'T FORGET OUR FREE WEEKEND OF FOLK MUSIC
6th, 7th, and 8th June 2014
At Alison Arms Pub, Coppull.
Phil 01772 432691
Kevin 01257 400650
Ken 01942 732728
The wonderful and dynamic Merry Hell open the Festival on Friday night so we look forward to a lively set.  www.merryhell.co.uk
On Saturday night we welcome Ciaran Algar and Gregg Russell, the BBC Young Folk Awards winners 2013 and BBC best newcomers to Folk 2014.  They are a magnificent pair  and have wowed audiences all around the country for the past year. www.russellalgar.co.uk
One Hand Clapping (Tim and Chris) close our festival on Sunday night.  They have already given us a memorable night at our last fundraiser concert and we look forward to more of the same.
Other acts are the wonderful Little Miss Pauline Blackburn, singer songwriter Jon Budworth, Turnpike, the Strawdogs and the Crowne Open Mic Extravaganza.
More information SOON!