THE HOUGHTON WEAVERS ARE COMING!
Tickets are now on sale for the Houghton Weavers Fundraiser. This Bolton-based folk band formed in 1975 with a repertoire that draws heavily on Lancashire tradition and dialect.   Their catalogue includes "Howfen Wakes", "Alive and Kicking", "Lancashire Folk" and "Sit Thi Deawn".  You can be assured of a great night's entertainment.  As this is the last concert before the Festival, on 6th, 7th and 8th June 2014, we would welcome your support.
UNITY CLUB
CROSS ST, STANDISH WN6 0HQ
8 pm  Friday 18 April 2014
Tickets £8
Contacts:  Phil 01772 432691
Kevin 01257 400650
Ken 01942 732728
http://www.houghtonweavers.com/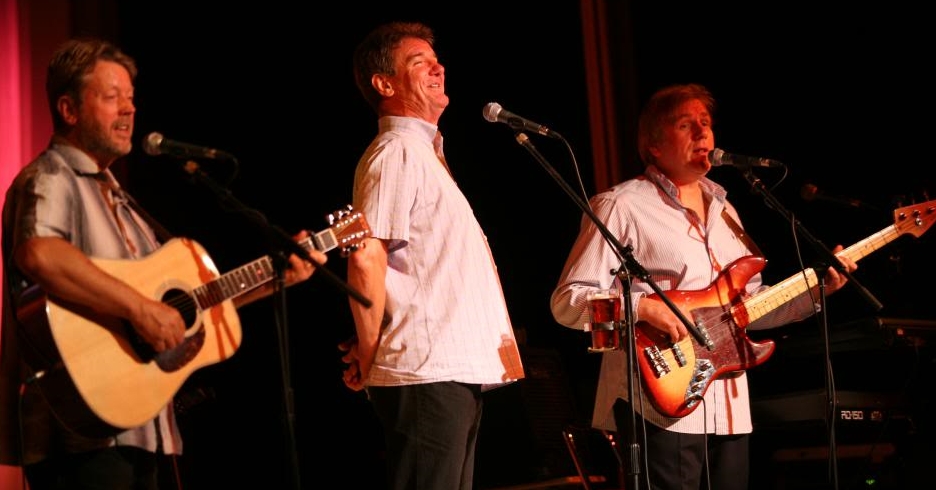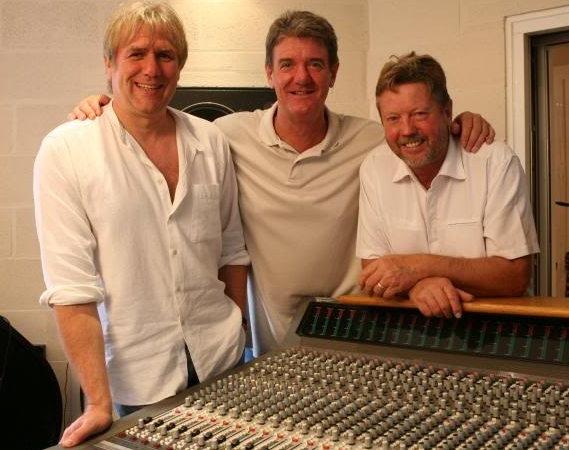 ONE HAND CLAPPING FUNDRAISER REVIEW 21 February 2014
Another great night of live music was enjoyed by all.
Mervyn opened the show with his musical lyrics and top notch guitar work.
Then came Queen Jan who lived up to her name with her dynamic and musically inventive set, featuring the bodhran, guitar and ukulele.  She radiates power and confidence and good humour, and we always enjoy her performance.
One Hand Clapping finished the evening with a terrific set which alternated between high energy and soulful melodic songs.  Tim and Chris are a great duo and complement each other brilliantly with fiddle and guitar.  They were on great form and obviously enjoyed themselves.  This enjoyment was infectious and had us all dancing by the end of the evening.
Thanks to Mervyn for the sound which was brilliant as always, to Ken the MC, to those who donated raffle prizes and helped to sell tickets, and to you the audience for making the night a great success.  Let's hope that the Houghton Weavers concert on April 18th is just as good!
GARY AND VERA CONCERT REVIEW
Another great night of music making, thanks to all who helped - 8 November 2013.
Coppull Folk's fundraiser was a wonderful night of live music.  Talented regulars Ken, Jim, Steve,  and Mervyn did us proud with their melodic sets .   Bryn provided some brilliant guitar accompaniment to Steve and Jim, and a few people even remarked that the main guests Gary and Vera had a very hard act to follow!  However Gary and Vera got into their stride with their Lanky jokes, stories and songs and had us all laughing for most of the night.  Thanks to all who performed, to Mervyn who did an excellent job with the sound, and to you the audience who came from near and far to support promoting live music, and, the next Folk Festival  at the Alison Arms in June 2014.
FREE WEEKEND OF FOLK MUSIC review
Thursday
The stage is made, the tent is up, the chairs are in place, the wind blows and its raining!! Thanks to all 8 who turned up to help and to Phil for organising us all. We're all set for brilliant weekend of music and craic. See you tomorrow night.
Friday Night
Rick Jones opened our festival and delivered a great performance across many musical genres.  He had the crowd singing along and getting into the festival mood. Well done Rick.
Merry Hell delivered a brilliant, dynamic and exhilarating set with old favourites interspersed by tracks from their new album. Jon Brindley joined them for a few songs and added to their sound with his brilliant fiddle playing. We are so proud they made it to the Alison. They were in top form. The pub and tent were packed and the atmosphere was wonderful. The after concert session was also fun and went on late into the night.
Saturday Afternoon
Ken Scalley delivered an excellent set of Lancashire and Irish songs. As usual he got the crowd going and we knew we were in for a great day of music.
The Wigan Ukelele Band entertained us for an hour with a mixture of songs and tunes from their extensive repertoire. We have never had 15 people with their Ukeleles on stage before, fronted by Kim who used all of her percussion instruments and danced most energetically to the music. It was a musical treat.
Saturday Night
Saturday night kicked off with the dynamic Jan Hough whose powerful and moving performances would have been worthy of a Wembley Stage. What a powerful and authorative performance!
She was followed by Anthony John Clarke and friends (Elizabeth on keyboards and Steve on the bodhran).   AJ immediately engaged the audience with his witty dialogue and reflective songs. The audience were instructed to sing choruses louder and louder and responded every time!! We even had to dance during one song!!  He had us folkies under his charming spell.  AJ always delivers but this one was very special. He and Jan even hung around for an informal session late into the night. In fact there were 2 late night sessions going on simultaneously. Although the wind blew hard and the tents swayed up and down to the music, this was another night to remember with affection. Isn't live music great?
Sunday Afternoon
Sunday started off with the popular Open Mic Session. There was a wealth of talent - all equally good. We had over 3 hours of contributions - an excellent concert in itself. Bridie playing her bodhran was the highlight for me. Up Northern Ireland!
Sunday Night
Phil started the final concert with a few thought provoking songs which were well received.
Then Peter Southworth and his Strawdogs (Barry and Ken and later Chris), blew us away with a lively, confident and very enjoyable set.
The headline act - Steve Tilston, was class. His guitar playing is brilliant. He made playing a guitar look so easy with his finger picking styles, rifs and multiple chord changes up and down the frets. His guitar sound was like listening to a 3 piece band, and there was just him! Coupled with that were the melodic and thought provoking lyrics of his own songs delivered to perfection. Yes Steve you are one of the best singer/songwriter/ guitarists around. Tony Gibbons (another ace guitarist) joined Steve in his final song "Slip Jigs and Reels" (which is one of my favourites). This finale was a fitting end to our 5 successful concerts .
We had a great session in the bar afterwards, sharing music with our friends from Wales, Fleetwood and Chester. There was a lovely atmosphere and a sense of enjoyment, achievement and friendship, and relief that the festival was such a success and that the tent did not blow down, (even though the wind tried very hard during AJ's concert on Saturday night).
Thanks
Thanks to Bill and Leslie who worked so hard to produce that excellent sound that enabled all the artists to sound their best. Thanks to Mavis and Ron and Dave, who worked even harder ALL weekend to well after 3 am, to provide us with the pub venue and refreshments. Thanks to Phil and the crew for organising it all to happen. Lastly thanks to you the audience who supported us and made the Festival possibly the best ever.
Monday
The big tent has now been taken down, the happy campers have all left, and it's definitely all over. Thanks to Mavis, Ron, Neil, Kevin, King Ken and Phil for helping me to clear up today!! The weather stayed fine and like all weekend it was a slick operation. We now can look forward to the NEXT FESTIVAL. See you all there.
Maria
FREE WEEKEND OF FOLK MUSIC - FINAL LINE UP
COPPULL FOLK WELCOME YOU TO THEIR FREE FOLK MUSIC FESTIVAL
14th, 15th and 16th June, 2013
AT THE ALISON ARMS PUB, Preston Road, Coppull PR7 5DU
(See festival section for information about the Artists)
Friday 14th Evening
8.00 pm    Welcome to Coppull 2013
8.10 pm     Rik Jones -The inspirational young performer
9.15 pm     Merry Hell -The Fantastic Folk Rockers
Saturday 15th Afternoon
2.00 pm     Ken Scally & local singers
3.00 pm      Wigan Ukulele Club Roadshow,  (a fantastic experience)
Saturday 15th Evening
8.00 pm       Jan Hough Multi Talented singer songwriter
9.00 pm      Anthony John Clarke one of Irelands top songwriters
Sunday 16th Afternoon
2.00 pm      Popular Open Mic Session
Sunday 16th Evening
8.00 pm      The Alison Crew Including Pete Southworth's Strawdogs
9.00 pm       Steve Tilston - one of the finest songwriters and guitarists in the country  and English folk Legend
Pub Sessions and Singarounds until late

Free Parking

Camping and  showers available £5 per pitch per night
For further information contact:
Ken 01942 732728
Phil 01772 432691
Kevin 01257 400650