FREE WEEKEND OF FOLK MUSIC - FINAL LINE UP
COPPULL FOLK WELCOME YOU TO THEIR FREE FOLK MUSIC FESTIVAL
14th, 15th and 16th June, 2013
AT THE ALISON ARMS PUB, Preston Road, Coppull PR7 5DU
(See festival section for information about the Artists)
Friday 14th Evening
8.00 pm    Welcome to Coppull 2013
8.10 pm     Rik Jones -The inspirational young performer
9.15 pm     Merry Hell -The Fantastic Folk Rockers
Saturday 15th Afternoon
2.00 pm     Ken Scally & local singers
3.00 pm      Wigan Ukulele Club Roadshow,  (a fantastic experience)
Saturday 15th Evening
8.00 pm       Jan Hough Multi Talented singer songwriter
9.00 pm      Anthony John Clarke one of Irelands top songwriters
Sunday 16th Afternoon
2.00 pm      Popular Open Mic Session
Sunday 16th Evening
8.00 pm      The Alison crew Including Pete Southworth's Strawdogs
9.00 pm       Steve Tilston - one of the finest songwriters and guitarists in the country  and English folk Legend
Pub Sessions and Singarounds until late,
Free Parking
Camping and  showers available £5 per pitch per night
For further information contact:
Ken 01942 732728
Phil 01772 432691
Kevin 01257 400650
CONCERT 19 APRIL 2013
Although the audience was not at the usual full capacity, they were distinguished, most of them performers in their own right, and they deserved the quality sets that our guests produced last night.  What a night of talent!!   Jan Hough was brilliant, so musical, so confident and highly entertaining.  This was her first time to one of our gigs and it won't be the last.  How could anyone follow her??  Then up stepped A.D. Cooke who performed all her own songs, with feeling and just as much confidence.   What a talented lady?  She was a creditable second act who had the audience in her grasp from the word go.  There was little to choose between them - they were SUPBERB.   Both these talented ladies have the one thing that all singers need and that is clear diction.  We heard every word, which is how it should be but not always the case.  We even had a few spot guest acts from the wonderful Chonkinfeckcle.    Turnpike came on next with a completely different music genre but equally as good.  Their togetherness with musical harmonies and excellent musicianship produce a sweet, relaxing and soulful sound that grows on you as their set progresses.  We had sing-alongs, own penned tunes and friendly banter along the way – all carefully done to produce yet another excellent set.   A big thanks must go to Mervyn who did such a wonderful job on the sound and to all  the Coppull Folk who helped to organise the event.  We are indebted to all the performers and to you the audience for helping us to make the last musical evening before the festival such an artistic success.    We look forward to seeing you all at the FREE festival  from 14-16 June at the Alison Arms.
LAST FUNDRAISING CONCERT BEFORE THE FREE FESTIVAL
Coppull Folk presents an evening with:
The wonderful  Turnpike - Traditional and
modern folk/ bluegrass musicians. We've all enjoyed their melodic harmony and musical interludes at our Festivals and we look forward to another entertaining set.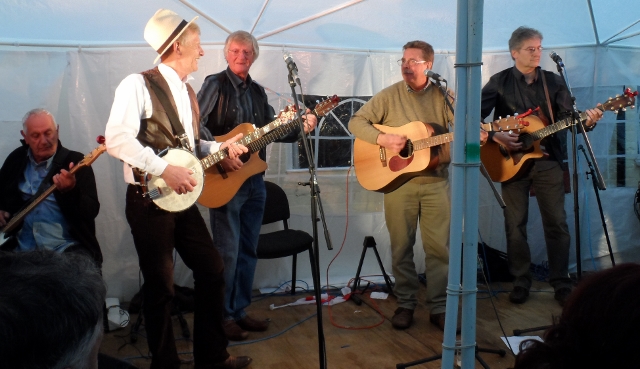 Supported by:
Jan Hough who formerly sang with Keepers Gate and Shebeen.  Jan will give us her renditions of blues, folk, and Americana self-penned songs.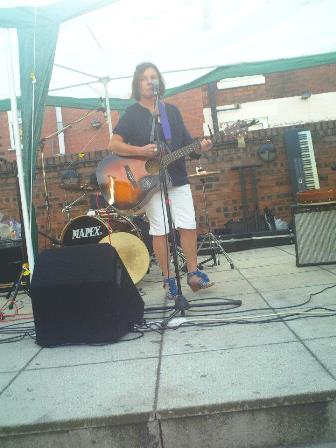 A.D. Cooke, a blues and country rock singer songwriter will complete the evening's entertainment.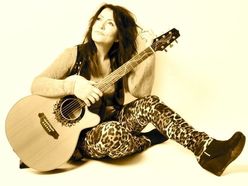 Friday 19 April 2013, 8 pm
At:  UNITY CLUB, Cross St, Standish, WN6 0HQ
Admission £5
Contacts:
Phil 01772 432691
Kevin 01257 400650
Ken 01942 732728
All Proceeds go towards running the FREE weekend of Folk Music at the Alison Arms, Coppull, 14th, 15th, 16th  June 2013
Acts already booked:  Merry Hell, Anthony John Clarke, Steve Tilston , Rik Jones and the Wigan Ukulele  Band.    It should be a wonderful  weekend of music.  As this is our last fundraiser, we look forward to your support and hope that you in turn will enjoy our FREE Festival.
Wigan Talents
Wigan proudly showcased their musical talents at our fundraising concert last night.  What a delight to listen to the powerful renditions of Little Miss Pauline Blackburn singing her self- penned songs.   She sang each one of them with true feeling and intensity - her best performance by far.
Rik Jones stunned us with his confident delivery and musicality.  He worked the audience so that he didn't even have to sing part of the popular songs in his repertoire.   He is such an engaging stage personality and obviously enjoyed every minute just as much as us.
Then we had Wigan's own totally unique stage act Chonkinfeckle.    The carefully written comedy lyrics about all places and things "Wigan" were accompanied by excellent ukulele, percussion and mouth organ playing.  These two performers bravely manage to produce a set so different that they can only be classed as brilliant.  We all had a wonderful night.
Thanks to all of you who came to the concert.  Thanks also to Ken our MC, and Mervyn  our sound engineer, who both did an excellent job, and lastly thanks to the other Coppull Folk who worked in the background to help make the night such a success.
The profits from this concert go towards our "FREE" music festival 14 - 16 June, 2013.  Acts already lined up are Merry Hell, Anthony John Clarke and Rik Jones.  Keep these dates free for a wonderful weekend of music making.