Singaround - Wednesday 10 September 2008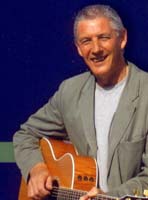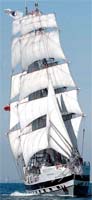 To add to usually eclectic blend, tonight we had a surprise visitor from the Scottish folk duo Brand New Dey with Alan Brand calling in to spend the evening with us playing some traditional, old and not so old songs. We enjoyed his fabulous guitar playing behind great song performances.
Also new to the club was Paul Regan who has obviously got to the age were he can stand being seen out with his Dad, at least when its dark outside. Paul performed some wonderful songs including his tribute to the tall ship he recently raced in Stavros S Niarchos. We look forward to hearing Paul again, he was superb.