Mavis and Ron are leaving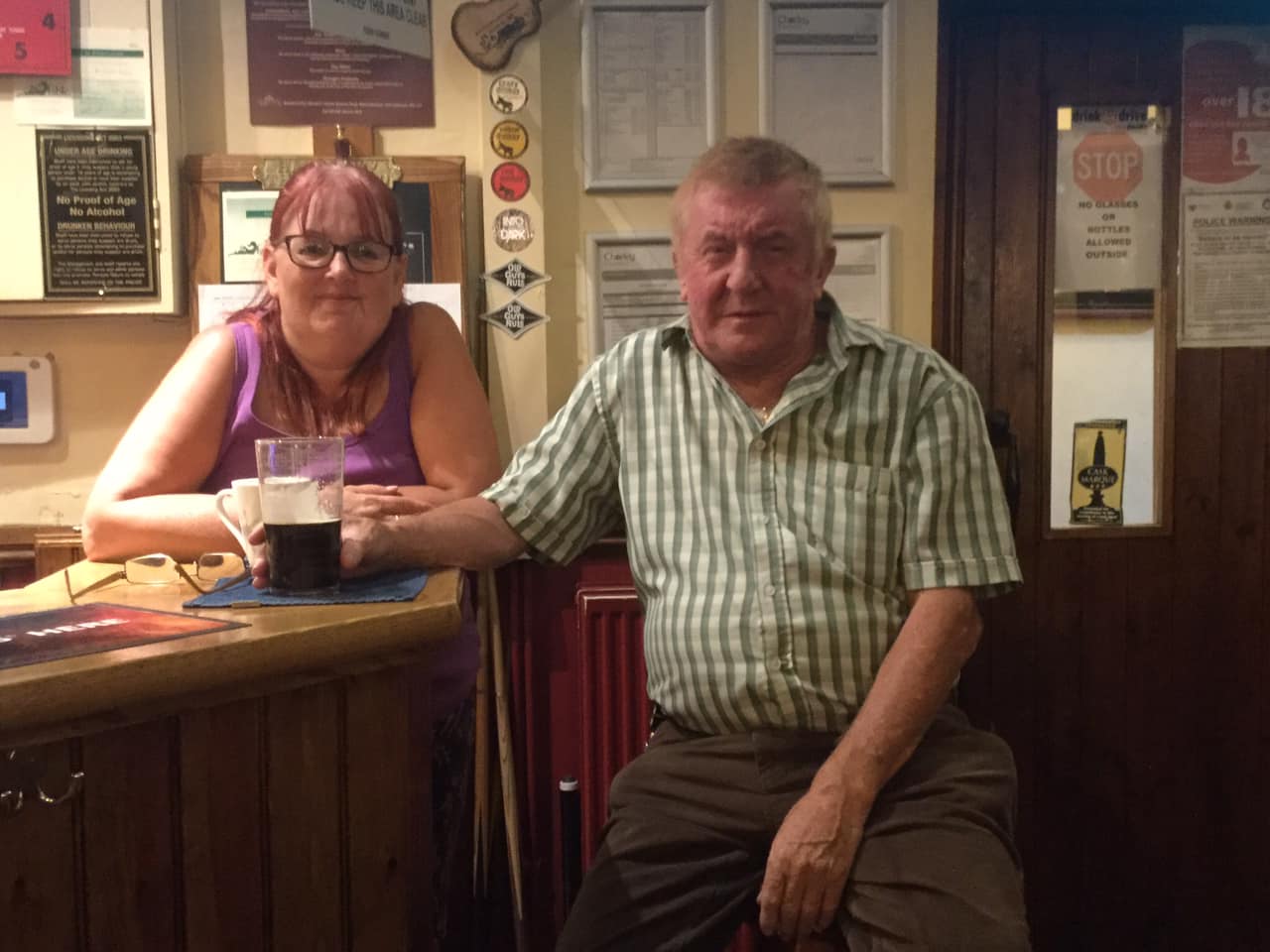 We are so sorry to have to tell you that Mavis and Ron are leaving the Alison due to being treated appallingly by their pub employers, and especially at this time after such a horrific year.
We were so delighted when they came to the pub 9 years ago and allowed us to continue the club. They have played a major part over these years in enabling us to run our singarounds for 52 weeks of the year, and putting on our festival each June. Mavis always put on lovely food at break time free of charge, and not only organised the extra staff and alcohol stocks for the festival, she and Ron provided the second stage tent, and with her staff, worked tirelessly for the whole weekend. The lovely ambience created at the Alison was down to their sheer hard work.
It was a fitting tribute that we all turned up to the Alison to say goodbye to Albert. It was also lovely to see so many turn up to the impromptu outdoor singarounds on a few Sunday afternoons before the second lockdown. It was like our second home. Mavis and Ron made the Alison a magnet for the many artists who turned up over the years from all over the country, and what good nights we had. I think many of our folk friends, like us, will be very sad to see them go.
I am sure you will join us in wishing them both good luck and health in their life after the Alison. Mavis and Ron, thank you for all your hard work, your company and friendship. We will miss you both very much. XX
Maria and Phil and all the regulars at the Coppull Folk Club.