THE ARTISTS 2022
KEN SCALLY—Events Organiser -  This is Ken's third year of getting the Artists for the fundraisers and festivals.  He is an all round entertainer and, author of plays, poems, books and songs, focusing on life in Lancashire in the olden days.  He has worked hard at getting this fantastic line-up for our Festival.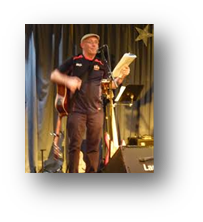 VISION THING -This 5 piece group will open our festival.  They produce harmonious and beautiful thoughtful songs and music, many of which are their own compositions.  Pete Cunliffe (Vocals/acoustic guitar)  is a prolific songwriter.  Cherlene (Shelly) Walmsley  (Vocals), has a powerful and distinctive voice.  David Windsor (Violin)  plays a 100 year old violin through a variety of effects producing "a tone and texture to die for".   Paul Cunliffe plays keyboard, guitar, low whistle, bodhran. Chris Thompson - electric bass has recently joined the line up.  They have 3 CD's to their credit so far and won several awards and are a joy to listen to with their haunting music.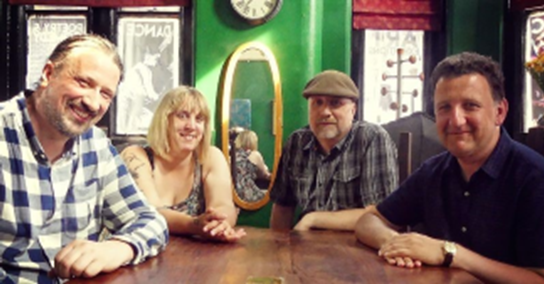 PELICAN BABIES - Lee Nixon and Mark Connell are making a welcome return to our festival.  They are an acoustic duo performing mainly original material encompassing folk/pop/blues, with clever catchy voice, harmonica and guitar harmonies.  Hopefully they will bring their didgeridoo and demonstrate their mastery of this amazing instrument.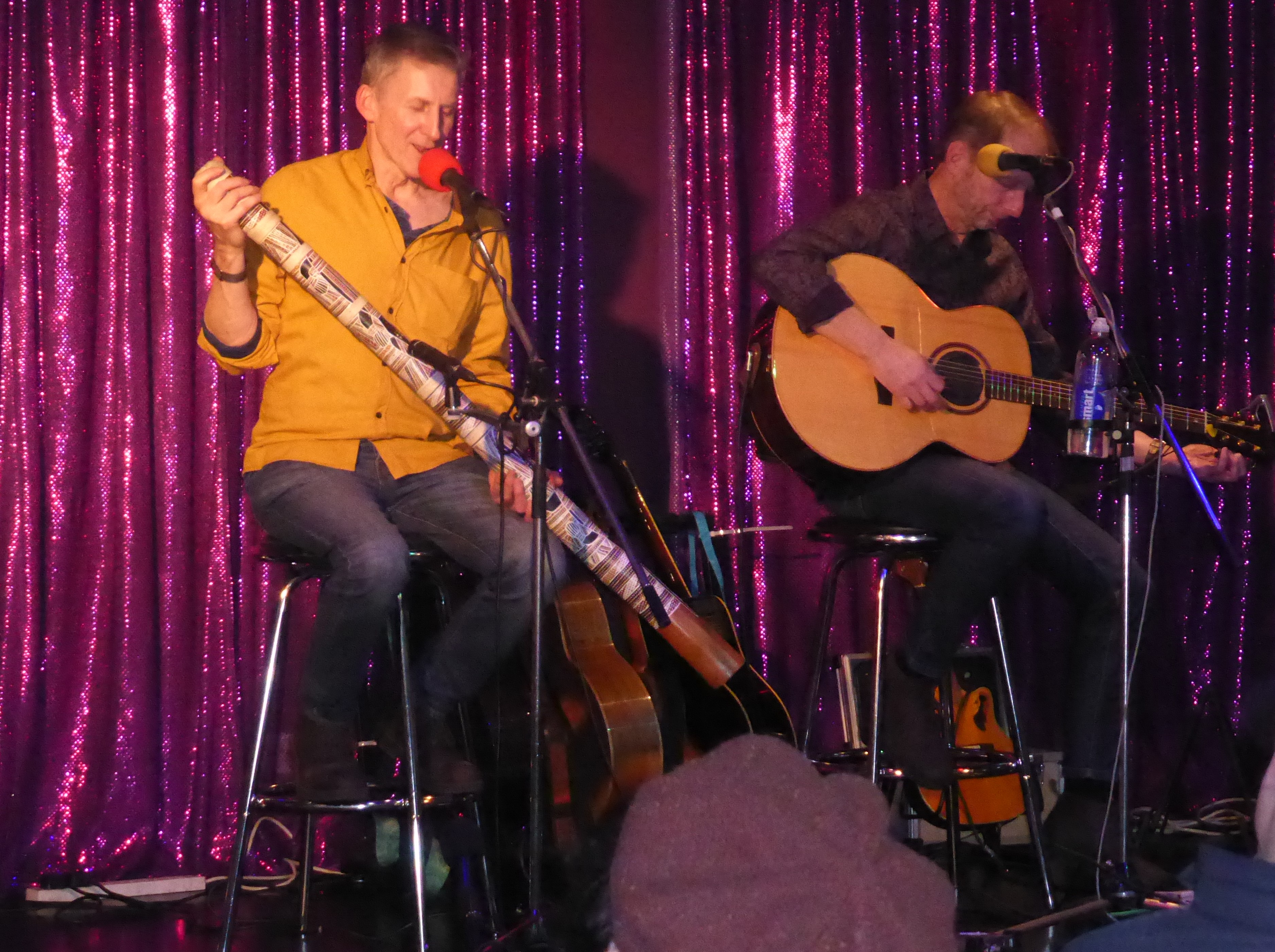 RARE OULD TIMES - Lawrence Hoy (vocals and guitar), Steve Higgins (vocals guitar and banjo) and Tim Marris fiddle)  always deliver a lively set of self penned songs and Irish sing alongs.  They are sure to get you all singing and foot tapping on Friday night.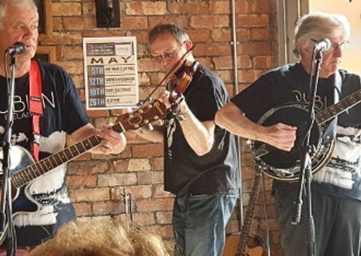 TROUBLE  AT MILL -  Bernadette and Graham Dixon play an eclectic mix of favourite old Lancashire and  self penned folk songs.   Their stage stories and gags will have you laughing and singing along.  They are true entertainers.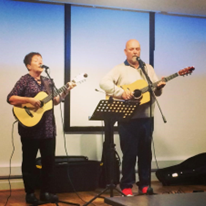 TOMMY JONES  AND LUKE  GERAGHTY - Tommy (from the band Quaintest Show on earth)  is exploring the Lancashire tradition and Luke is exploring his Irish roots and together they produce an interesting music combination.  We look forward to their set.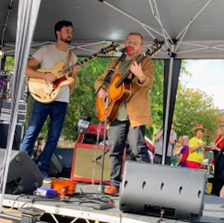 BAD GRANDAD—(Dave Gaskell) is an avid supporter of our club, concerts,  and festival.  He has a fantastic mastery of the guitar as demonstrated in his version of the 'Sultans of Swing'.   He has a wide repertoire of 'interesting' songs and delivers them with humour and panache.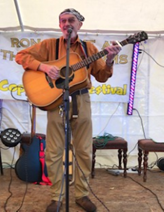 THE MARCH  TO PETERLOO - written by Ken Scally and Lawrence Hoy, is a combination of music, poetry and drama depicting this time in history 101 years ago, when Calvary charged into a crowd of at least 60,000 ,who had gathered to demand the reform of parliamentary representation.  18 people died.  THE WIGAN FOLK AND WORD ENSEMBLE—Ken Scally, Lawrence Hoy, Tim Marris, Bernard Cromarty, John Pearson, Sheila Hinds, Steve Higgins, Dave Gaskell, Jan Hough. Stephen Knowles, will perform this.  It will be an epic presentation.
 MAIL TRAIN - Stuart Hartley (banjo and vocals), Peter Moore (guitar and amazing vocals), Francis Moore (bass guitar, vocals) and Jan Hough (percussion/ukulele/ guitar/songwriter, and seasoned all round entertainer), are an innovative group.  Together these experienced musicians make a great sound, with combined instruments and voice and sing many of Terry Bailey's songs well as their own. They welcome audiences singing along to catchy choruses and refrains.  Their new cd is worth listening to.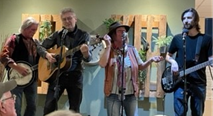 DEMDYKES CAT -  Karen Grandal-Park  (Guitar/Vocals) and Ava Greenall (fiddle)  compliment each other musically, and deliver self penned songs and stories about the Pendle area.  They're sure to mention witches!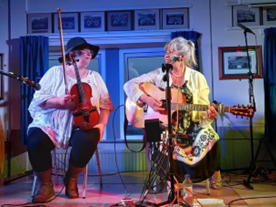 COBALT TALES - We welcome back experienced songwriters and entertainers, Pat and Nuala .  They deliver songs from the heart with their powerful vocals and engaging harmonies .and are witty and engaging on stage.  They will be a fitting closing act for Saturday night.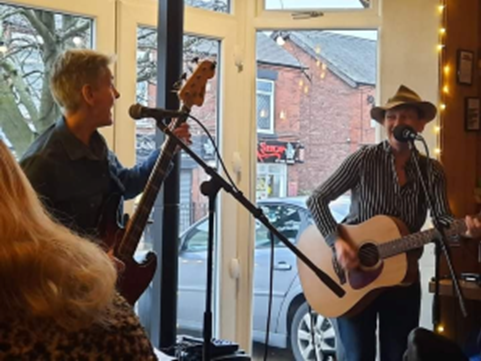 THE PAULINE BLACKBURN BAND –Singer/songwriter/Acoustic guitarist, Bad Grandad guitarist extraordinaire/singer, Steve Winstanley/bass guitar. Bill Helsby/drums.  Pauline has an amazing voice and delivers folk rock music as well as reflective songs as demonstrated in her album.  We look forward to welcoming her back with her new support band.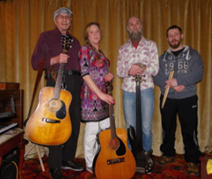 THE A D COOKE BAND—will have your feet tapping with their mix of original and classic cover songs (done a little different).   A D (singer/songwriter/ voice coach/performer is joined by Netty Hunter (ukulele/melodica) and Lee-Anne Jones (mandolin/celtic whistle. Their songs are about life, love, fun and happy times, with a bit of humour and cynicism and will guarantee a lively finale to our festival 2022