Our dear friend Albert passed away peacefully on Friday 26 June.   
Albert had a zest for life, and living, and fun and we will all miss his jokes and patter.   Our folk club and festival will never be the same without you Albert.  You will be missed big time.
Our deepest sympathy to Diane, Alex, Haley and all your family.  Like you, we all have many fond memories.
May Albert Rest in Peace.  
FOR ALBERT
Was he man or Greek god?
That head looked more in keeping
with Michaelangelo than Wigan.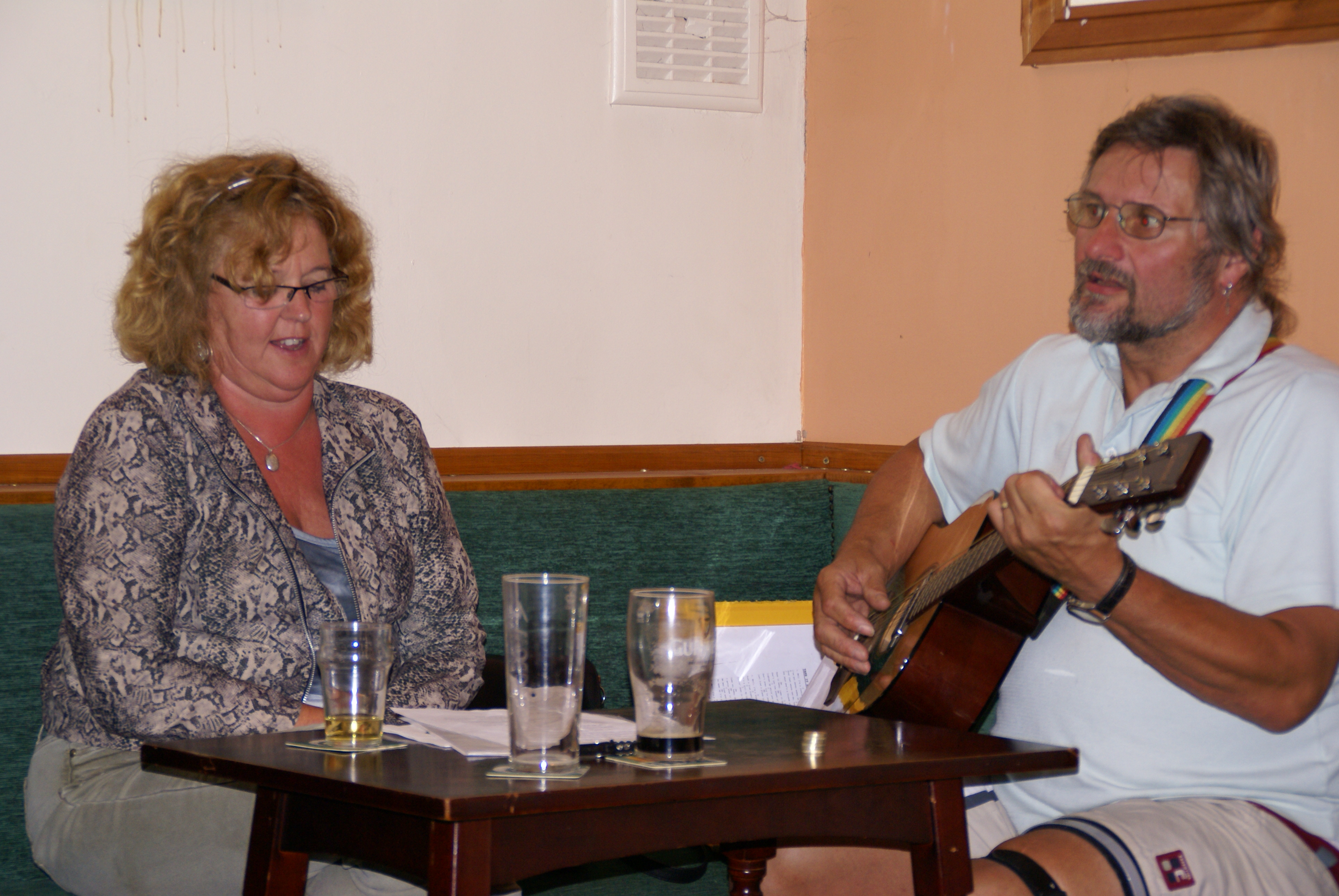 And what of the laugh,
the twinkling, mischievous eye,
the beguiling accent?
An accidental Odyssius,
wrecked on the shores of time,
reincarnated in Wigan.
A complex character, full of contradictions.
Was he angel or hell's angel?
Sometimes even he didn't seem to know,
although he seemed to carry a wealth of wisdom
picked up in the school of life.
Turned his hand to most things.
Only one Achilles heel - his singing voice,
and even that grew on one over the years.
Always a big presence, a people person,
an amiable companion.
What better epitaph for any man?
Phil Regan   June 2020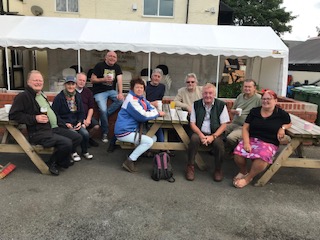 FESTIVAL 2019